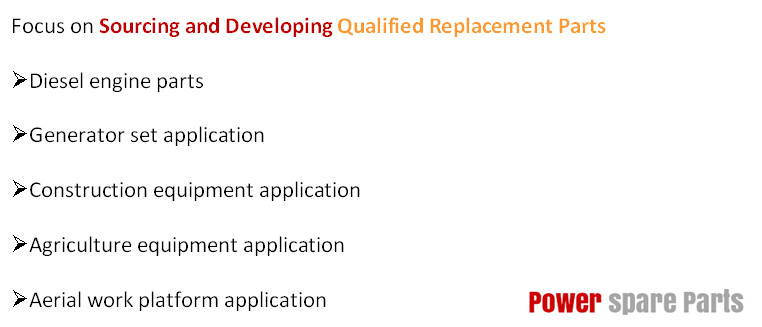 OEM PARTS MART has evolved as a market leader in Diesel Engine Parts Solutions, with over 10 years of customer-focused performance.OEM PARTS MART specializes in supplying replacement parts applied to diesel engine parts, generator set application, construction equipment application, agriculture equipment application and aerial work platform application. We also supply original parts for diesel engine parts.

If you can not find the spare parts on our site, we will find it for you or find a replacement for you.
OEM PARTS MART enhances your product development process from initial investigation through final production.
OEM PARTS MART is a leader in identifying and sourcing the most cost-effective materials from around the globe to satisfy your product requirements. Utilizing our global footprint, we manufacture in geographic regions that provide optimum logistics and minimize your total cost of ownership.
Thank you for choosing us!!